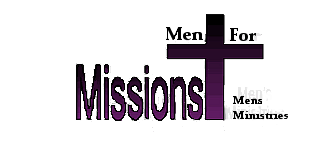 The word of God says in James 2:18, "Yea, a man may say, Thou hast faith, and I have works: shew me thy faith without thy works, and I will shew thee my faith by my works."
Although we cannot work for our salvation, which is a gift from God, we are allowed to be His hands extended in this world. Our Men for Missions Ministry gives our men the opportunity to reach out with their talents to help in areas we know we can make a difference in this world. From preaching the Word, to praying collectively, to cutting wood, our men have found that whatever our hands find to do, we do it as unto the Lord. We have come to realize that all men need fellowship. Fellowship with our Heavenly Father and fellowship with our brothers in Christ are both key to strong relationships with all those around us.
Come and be a part of our Men for Missions Ministry and find out what God can do with your talents!